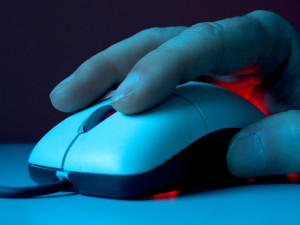 If we lived as if we believed God knew what He was doing when He gave up His Son for us, how would that belief affect our day?
After spending time meditating on Romans 6 (last year) and memorizing Romans 8 (since early January), I'm finally realizing I'm not as helpless as I've been allowing myself to believe regarding the choices I make each day.
If we believe Jesus died for our sins and rose from the dead (so that we could be triumphant over our flesh), then we have the power to stop holding grudges against our spouses and family members. Also, since the power of sin over us is broken, we can resist the temptation of giving in to gossip. In short, we are not slaves to our temptations because of Jesus' sacrifice.
Mercifully, with God's Spirit dwelling inside of you, you can say no to that affair, that joint, that pornography, that persistent habit of lying – or whatever your sinful habit may be.
What lies are we telling ourselves regarding our actions? We are not powerless to change. Isn't that great news? In fact, if we live otherwise, we could be taking Jesus' suffering for granted.
We choose to stay in bondage when we're deceived into believing we will be happier doing what we want, even if it's outside of God's will. But it is always a lie.
I'm not saying we won't have struggles. Of course we will. But, we don't have to rely on our own strength. Thankfully, God knows we need His help and is always ready to offer it.
If we were totally convinced that Jesus' death and resurrection did, indeed, destroy sin's control over us, wouldn't that conviction change everything about the way we look at our choices?
Could it be that most of our struggle with sin is the result of us not realizing what it means to have the Spirit of the all-powerful God living within us? If so, let's never end our quest to fully comprehend that liberating truth.
What about you?
You can use a pseudonym (fake name) when commenting.
What lies are you telling yourself regarding your choices and the changes you know you need to make?
Have you ever experienced anything good when you chose to go a direction outside of God's will for you?
How can we pray for you?