A Prayer for Days that Seem to Never End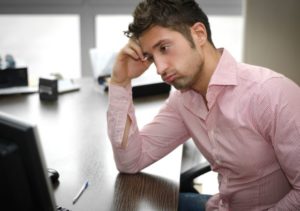 If we don't watch out, we can develop the habit of living in anger or disappointment, finding the negative in almost everything and everyone.
Unfortunately, the longer we remain in that mindset, the harder it is to reverse it. And before long, no one will want to be around us – including our own selves.
Recently, during my quiet time, I came across a well-known verse that addressed the issue perfectly. So, when I find myself giving in to a negative outlook, I begin reciting the verse out loud and most of the time, I experience an immediate difference in my mood.
Maybe it will do the same for you – even for days that seem to go on and on and on.
The next time you're snared by a pessimistic attitude, ask God to make this verse real for you:
"This is the day that the Lord has made; let us rejoice and be glad in it" (Psalm 118:24 ESV).
Even if at first you have to make yourself do this, it will be worth your while. Try declaring it out loud in the first person, emphasizing each word: "This is the day that the Lord has made; I will rejoice and be glad in it."
Something wonderful happens (in the natural and in the spiritual world) when you hear yourself pray these words to your heavenly Father: "Thank You, Lord, for this day You have made. I will rejoice and be glad in it." Add whatever you want to your prayer, such as: "I will rejoice this day because You love me and are with me. You know exactly where I am and what I need."
Let's choose to celebrate and rejoice in the One Who made the day and in the opportunities and hope the day offers. We can also encourage and pray for one another (especially for those who are experiencing a season of very tough days).
This new day – a day never lived before – is filled with purpose and designed with us, and our circumstances, in mind.
So, let's rejoice in that reality, one day at a time – day by (sometimes difficult) day.
What about you?
You can use a pseudonym (fake name) when commenting.
How do you get through the difficult days that seem to never end?
If you are in a difficult season right now, how can we pray for you?
Photo © Artofphoto | Dreamstime.com