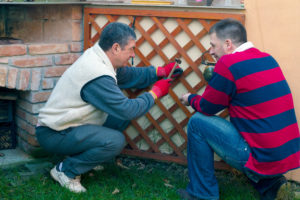 Bert and I were saddened when we heard our friend, Wallace, only had weeks to live due to advanced leukemia. That was over six months ago.
Wallace is not in remission; however, he has rebounded so well that the hospice house in Michigan discharged him a few weeks ago. Throughout this ordeal (even while in the hospice house), Wallace has been praying, "Father, You've kept me alive this long, so what do You have left for me to accomplish?"
What an example! Wallace could easily justify putting his feet up and taking it easy for whatever time he has left. Even with the fatigue he deals with, Wallace wants to complete everything God planned for him.
What if you and I were to live each day as if the One Who created us actually prepared (in advance) a plan for us that included specific work He wanted us to accomplish?
"For we are God's workmanship, created in Christ Jesus to do good works, which God prepared in advance for us to do" (Ephesians 2:10 NIV 1984).
What if we took this mindset to work (or in finding a job), to school – or even at home as we parent our children? Wouldn't it even give seemingly mundane tasks meaning?
After all, what gives our day meaning? Isn't it being productive by investing our time well? But what if we strive for more by asking God, "What have You prepared for me to do today at my job, school, home, etc.?" Wouldn't that change, not only our day, but everything we labor toward?
Even though we love the permission Labor Day gives us to rest from our work, can we begin to look at labor differently? Perhaps, if we chose to ask God to show us how to serve Him in our labor and everything we invest our time and sweat into, then it could change our perspective about work and everything else.
Finally, I want to thank Wallace for modeling how to live (and work) well. Like him, I want to live out the plan God has prepared for me each day – even if it's only one day more.
(We will resume our Ephesians 3 discussion next time.)
What about you?
You can use a pseudonym (fake name) when commenting.
How will this perspective give your work (and/or life) more meaning?
Photo © Zoltan Albertini | Dreamstime.com