To the Children of Imperfect Parents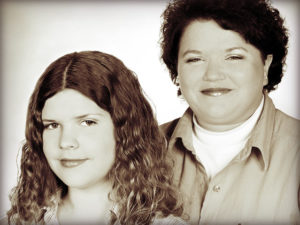 We've heard stories from those who say their parents messed up their lives. While some stories are horrific, others are really just typical reflections of dysfunctional families.
I have no doubt of my children's love for me. Yet, I cringe at what they might share about the times I behaved in less than loving ways.
Nonetheless, I can honestly say to each one, "I have always loved you." And I have no doubt my parents, if they were still alive, would say the very same thing to me. Wouldn't you to your children?
Being a good parent (especially a single parent) is one of the most challenging roles that exist. And I only know One Parent Who ever did it perfectly.
Therefore, without minimizing the unspeakable pain some have experienced at the hands of their mom or dad, I would like us to consider forgiving our parents, even if they have already died.
Some of you were abused by your parents and I'm not minimizing that in any way. You have much to work through and I pray you have found a good counselor to guide you to both healing and a place of eventual forgiveness.
For the rest of you – those whose parents weren't abusive, but made their share of mistakes while you were growing up, what if you were to simply accept that they are (or were) just as imperfect as you are now, as parents yourself? If you think about it, they probably have already beaten themselves up enough and wished they had been a whole lot more perfect.
Therefore, let's "[b]e kind and compassionate to one another, forgiving each other, just as in Christ God forgave you" (Ephesians 4:32 NIV 1984).
Isn't that what we hope our children will do for us? While we're thinking about it, let's also forgive ourselves for not being that flawless parent we always thought we would be.
And on a personal note with Father's Day in mind: I miss and love you, Dad – mistakes and all (the few they were!).
What about you?
You can use a pseudonym (fake name) when commenting.
We should always strive to forgive. However, sometimes forgiveness seems much more difficult when serious abuse is involved. If you suffered abuse at the hands of one or both of your parents, what has your healing journey looked like? Have you reached a point of forgiveness?
If your parents sincerely tried to be a good mom or dad, would you consider forgiving them for their mistakes and see them as people with their own hurts and their own unmet needs to be loved and understood?
If you are one of those imperfect parents, yet sincerely tried to be a good mom or dad, what would you like to say to your children?
Photo a derivative of "Mother Daughter Portrait" © Photoeuphoria | Dreamstime Stock Images