Our Greatest Desire Could Be Our Father's Greatest Joy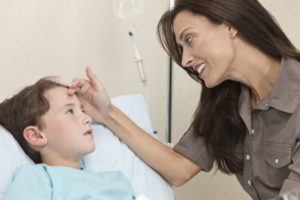 What is your greatest desire?
Do you think glorifying God could become your deepest longing? Not the first pick that comes to mind? It wasn't mine either.
But what if we were to ask God to help us increase our desire to glorify Him so much that we begin to love doing it?
How about, rather than seeking our own glory (praise and admiration), we seek ways to magnify God's goodness instead – especially regarding His undeserved love for us? What if we were to give God the praise He deserves rather than living as if we were the big man on campus who is worthy of honor?
Imagine if we, the church, were to live our lives reflecting our awareness and thankfulness for all God has done for us – and then teach our children to do the same. Consider how applying Ephesians 3:21 (ESV) "to him be glory in the church and in Christ Jesus throughout all generations, forever and ever" could not only change us, but also change our days, and thus our lives.
As we conclude our time in Ephesians 3, let's see how glorifying God in (and with) our lives changes our perspective regarding our circumstances. Wouldn't it be a beautiful way to live?
And maybe (as an added bonus), as we begin to express His worthiness throughout our day, others, who are observing our behavior, would see the church in a different light.
We can begin today during our quiet time, sitting in our favorite chair, while dreading going into the office. Or perhaps, praising God for His faithfulness will bring needed peace as you tearfully sit next to your child's hospital bed watching him sleep between chemo treatments.
Glorifying God may seem hard – maybe even without noticeable effect – at first. But try it, even for just one full day. Then consider doing it again the next day. Because I believe that, eventually, you will begin to feel genuine delight.
For what is the greatest emotion of all? Could it be the feeling you get when you sense your Father's joy? Let's begin now to find out for ourselves.
What about you?
You can use a pseudonym (fake name) when commenting.
In what ways can you glorify God in your everyday life?
Photo © Spotmatik | Dreamstime.com