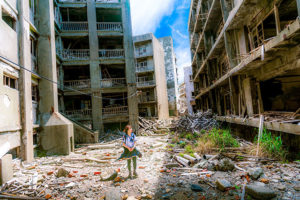 As wars escalate, terror rises, and police shootings increase, it's difficult not to feel apprehensive.
While watching the news about the Nice, France, terrorist attack, and the Baton Rouge police shootings, I asked God for wisdom on what to write that hasn't already been said.
Like many of you, I wonder if I'm living with the right focus, considering the unpredictable times we're living in. And I question how to handle my fear, anger and sadness.
Do you also wonder what is required of us during these times? Should we keep working, playing, dieting? What changes should we make in our priorities?
In other words, what do we do with our thoughts, our days – our lives? Let's begin with a comforting verse. In the book of Genesis, God is described as, "the God who sees me" (Genesis 16:13 NIV 1984).
With all of the instability going on, I need to know – to remember – that not only does God see all of the chaos, but that He is also the God Who sees me. Just as He sees you, too.
He sees our fears, confusion, hurt and anger. God sees us. And, thankfully, He isn't turned off by what He sees in us. In fact, He wants us to go to Him with all of it so He can give us the grace and strength we need. Lately, I've been praying more for God to increase our desire for Him and to give us the wisdom to go to Him with our needs and our fears.
What if we lived as if we truly believed that God sees us, especially now? Maybe this truth will help us with our thoughts and daily routines as we become more prayerful and aware of God's presence.
And I pray that the God Who sees us will find millions of His children praying for those who have been hurt by wars, terrorists and police shootings. Furthermore, will you also consider praying for our enemies, the terrorists and those targeting our police force to be delivered from deception so that they can know God's truth and His love?
What about you?
You can use a pseudonym (fake name) when commenting.
How have you been affected by the chaos going on in the world?
How would your life – your day – be different if you were to live as if you really believed God sees you, including your fears, confusion, hurt and anger?
Photo by Jordy Meow | Unsplash.com