Tomorrow Can Be Wonderful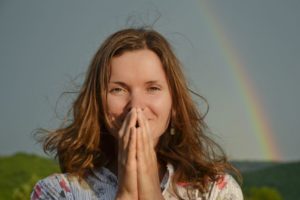 Do you eagerly look forward to each new day? Or are your todays so bad that you dread the tomorrows stampeding your way?
God often instructed His people to consecrate (set apart) themselves just before He was planning to perform a miracle in their midst. For instance, the day before the Israelites were to enter the Promised Land…
"Joshua said to the people, 'Consecrate yourselves, for tomorrow the Lord will do wonders among you'" (Joshua 3:5 ESV).
It may be that in order for us to experience more of God's miracles in our future, we need to consecrate our lives today. What might that look like in practice?
We could begin by asking God to help us want Him more than we want anyone or anything else. We could pray our desire for Him would be so strong that we actually want to separate ourselves from sinful activities, desires, thoughts and relationships.
Imagine what God could do with your consecrated heart (and life).
But we need to ask the Holy Spirit's help in answering some tough questions: What relationships do we need to give up in person and/or online? What occupies our thoughts? Are we spending too much time on social media, playing video games – or succumbing to gambling or pornography? Whom do we need to forgive? What other habits are we allowing to compromise our relationships with God and those who are important to us? And finally, are we willing to do whatever it takes to change?
The enemy will try to weaken our resolve. However, if we think about (and never forget) how a Christ-centered lifestyle could change us (and our relationships) in 2017, we will persevere. The regrets we avoid, alone, would be worth it. Plus, we may be surprised by how much our mood improves due to less guilt.
If we spend the rest of this year consecrating ourselves in preparation to make better choices in 2017, then, instead of dreading our tomorrows, we will look forward to the future with hope-filled expectations.
Then, our lives will gloriously testify of the wonders God is doing among us.
What about you?
You can use a pseudonym (fake name) when commenting.
Can you see the benefits of consecrating your heart and life (regarding your choices and dreams) to God?
How can we help you be accountable regarding this?
And very importantly, how can we pray for you?
Photo © Petarpaunchev | Dreamstime.com