What if we asked God to help us understand His Word?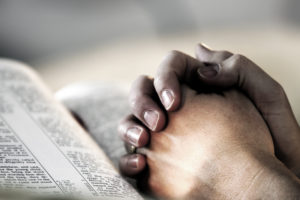 What would happen if we asked God to show us what a specific verse means to Him? To give us insight into His heart regarding His Word?
Rather than just reading our Bible each day, what if we sought to mine the riches of each verse?
As a writer, I like creating a message. I select each word for a purpose. How much more does God, the Author of the incredible, life-changing, Living Word carefully choose each word? Let's see what happens if we pursue this thought with even just one verse.
What if we asked God to help us comprehend and appreciate Galatians 2:20 (ESV):
I have been crucified with Christ. It is no longer I who live, but Christ who lives in me. And the life I now live in the flesh I live by faith in the Son of God, who loved me and gave himself for me.
I love this verse, don't you? But imagine how much more we could gain from this verse if we saw it the way God intended for us to see it? Furthermore, how much closer would our relationship with Him become as we grasped more fully what He's saying to each of us? And how much deeper would our knowledge of Him (the way He thinks – His very heart on a matter) grow when He reveals to us what He wants us to understand in each verse?
For example, what if we asked God specific questions about this week's verse, such as:
"Lord, what do You mean when You say 'I have been crucified with Christ'?" Or imagine how He'd answer if we asked, "How do I surrender control of my own life and allow Your Son to truly live in me?" And most of all, what would His Holy Spirit reveal to our hearts if we asked Him, "Father, will You help me fully appreciate the love it took for You to give up Your Son to die for me"?
How would it change us if we actually took the time to listen for His answers to our questions?
What about you?
You can use a pseudonym (fake name) when commenting.
Would you consider spending time asking God to help you discover the richness of each verse by seeing and understanding each verse the way He, Himself, meant for you to?
See sidebar to subscribe to this blog and receive the most recent post to your inbox. There is no charge for this service.