Breaking the Escalating Cycle of Disrespect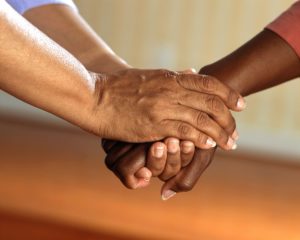 Why do I become so offended when others disrespect me by treating me unfairly, when sadly (and regrettably), it seems that almost every day I disrespect someone with my thoughts, my words, my attitudes and my actions—at least in some way.
You, too?
Is it right, then, for us to take offense when people misjudge us, speak ill of us, reject us? Or when they rudely disagree with us or cause us aggravation because they invaded our schedule or ignored our wishes? Not to mention, when they fail to appreciate us? Yet, if we all continue treating each other this way, it will only escalate.
What would happen if people chose to break that cycle by stepping up to purposely change the way they treat others?
Don't we desire to be treated with fairness, integrity, honor, appreciation and love? Well, so does everyone else. So how would it change our homes, churches, workplace and our communities if we were to heed Jesus' words in Matthew 7:12? "So whatever you wish that others would do to you, do also to them" (ESV).
What if we were to ask God to help us practice this week's verse in every relationship and every situation? Let's begin by memorizing Matthew 7:12 and asking the Holy Spirit to reveal to us each time we fall short of living the Golden Rule – and then to give us the grace and will to do better.
This endeavor will take time for most of us to see improvement in ourselves. As we allow God's Spirit to convict us each time we mess up, it may be embarrassingly revealing to see how often we put our own needs and feelings ahead of others. Especially when we include our thought life and attitudes.
But if we truly want to change, let's not become discouraged. Rather, let's grow in our determination to allow God to work in us so that we'll begin to treat others with the same respect in which we want (and need) to be treated.
Again, it begins with people choosing to take the first step to break the cycle. Who will make that choice in your home, church, workplace or community?
What about you?
You can use a pseudonym (fake name) when commenting.
Would you say this is an issue for you regarding your behavior in your relationships? If so, what step can you take this week to change that behavior?
Have you been affected by people who consistently dishonor or treat you unfairly? If so, what step will you take this week to help make that relationship a healthier one?
See sidebar to subscribe to this blog (via email) and receive the most recent post to your inbox. There is no charge for this service.
Photo @ pixabay.com