When God wants to do the unimaginable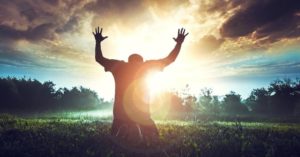 The angel appeared, and then he was gone. His brightness, however, lingered. Not to mention his unexpected, beyond-imaginable message:
Mary, a virgin, would conceive by the Holy Spirit and give birth to the Son of God!
Unexpected and beyond-imaginable message indeed. With one supernatural announcement, Mary's life catapulted off in a totally different direction. Questions and uncertainties swirled in her head, yet she said to Gabriel (and to God),
Behold, I am the servant of the Lord; let it be to me according to your word.
Luke 1:38 ESV
What if Mary had responded differently? What if she'd said, "I'm humbled by your offer, Gabriel, but I'd rather not"? Fear or a desire to continue the life she'd dreamed of with Joseph would have made this an understandable response. Who could blame her for wanting a life free from scandal and the unknown? Or one with an easier, more predictable path?
If she had rejected Gabriel's invitation, how would her refusal have affected her, Joseph's, and future generations' lives? A sobering question, don't you think?
Now let's bring it closer to home. How often do we say no when we sense God leading us in a different direction? When He wants to do the unexpected, beyond-imaginable in (and for) us? How often do we allow our own agenda or fear to rob us of what could be an amazing life-changing moment? Not to mention the full repercussions of how these choices affect not only our life, but the lives of future generations as well.
What if, the next time we feel God guiding us in a new direction, we respond with faith like Mary's? A faith that refuses to focus on the "Hows?" and "What ifs?" The type of faith that understands who we are – servants of the Lord – and Who we serve – our Creator, the Almighty God, the King of kings.
Perhaps then, like Mary, God would give us the grace we need to say, "Behold, I am the servant of the Lord; let it be to me according to your word." Then we (you!) can experience the awe-inspiring plan He has for us.
His beyond-imaginable plan.
What about you?
You can use a pseudonym (fake name) when commenting.
Have you experienced an "unexpected, beyond imaginable" direction from God?
See sidebar to subscribe to this blog and receive the most recent post to your inbox. There is no charge for this service.