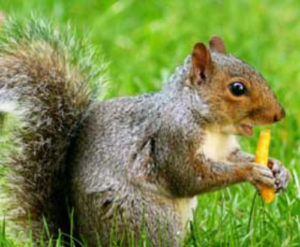 I love Cheetos. Especially the crunchy kind. I also love watching TV. Especially mystery programs. But how would I feel about my days if I all did was eat Cheetos and watch TV?
I don't love to exercise. Especially core exercises. And frankly, sometimes I'd rather read a good piece of fiction than my Bible. But what would happen to me (and to you) if we didn't do what was necessary to stay physically and spiritually strong?
In previous columns, I've written a lot about Romans 6 regarding breaking free from the bondage of sin. But sometimes it's not necessarily a sinful behavior we struggle with. Rather, it's a few "small" choices we continuously make that get in our way. But over time, those seemingly harmless choices can snowball into larger and more grievous behavior.
Therefore, I decided that I am going to let the message of Romans 6 help me with more of the decisions I make each day, especially verse 21, using the Amplified, Classic edition:
But then what benefit (return) did you get from the things of which you are now ashamed? [None] for the end of those things is death (AMPC).
Is the payoff (or return) we reap from our imprudent choices worth the cost? How big of a price are we willing to pay when we choose to squander our health, time, finances? How much shame are we willing to endure when we use words or behave in such a way that offends those around us, not to mention God?
How many dreams, how many relationships, how many investments will be sacrificed if we don't reconsider our behavior? Or are those things not as important to us after all?   
If you were to close your eyes and imagine what your life would be like without those behaviors, what would your life look like? Would that mental image be enough to motivate you to read Romans 6 every day for the next several weeks so that its message becomes stronger than your fleshly impulses?
Maybe, as we strengthen ourselves in God's Word, we will begin to take steps to make wiser choices. And each time we put down the Cheetos and turn off the TV, we will gain confidence in our ability to yield to God's grace once again.
Sheryl H. Boldt is the author of the blog, www.TodayCanBeDifferent.net. She can be reached at sherylhboldt@gmail.com.
See sidebar to subscribe to this blog and receive the most recent post to your inbox. There is no charge for this service.