What if no one sought God's wisdom?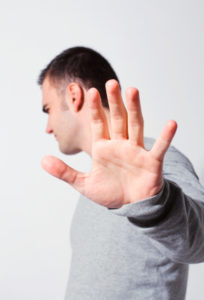 Imagine a world where everyone sought their own way, for their own purposes, with their own limited perspective. Unaware of how their narrow view affects them and those they love, they lack the advantage of wisdom from the only One Who sees the big picture. Perfectly. All the time.
I sense there are those who aren't sure what to believe about God, so they never pray. But they're still comforted, knowing there are people who do – those who pray, but aren't blind to the reality that the world is a mess. People who know God is real. And God is wise.
God is wise.
It's impossible to comprehend the vastness of God's wisdom. And it's equally impossible to believe that God makes this vast wisdom available to us, mere humans. Wow!
So why don't we pursue God's wisdom more? Is it because we don't place enough value on what it could mean in our lives and in our world?
Proverbs 2:3-4 (ESV) suggests we "call out for insight and raise [our] voice for understanding" and "seek it like silver and search for it as for hidden treasure."
Let's do that. Let's call out (even raise our voice) to God for insight and understanding. Let's pursue Him and His ways with such determination that we don't give up – knowing that what we find in our search will bless and prosper us in richer ways than even silver could.
We all need God's guidance and insight. Everyone in this huge, chaotic, exhausted world needs God's presence, but not everyone understands this. And because they don't, individuals, communities and the world suffer untold consequences.
It is my prayer that as you and I grow stronger in our desire to pursue and follow God's counsel, others will see the wisdom of God displayed in our lives. Then maybe more will begin to seek and cry out for God's insight and understanding.
What about you?
You can use a pseudonym (fake name) when commenting.
Will you join me in pursuing God and His ways – and keep pursuing it just as you would pursue hidden treasure?
See sidebar to subscribe to this blog and receive the most recent post to your inbox. There is no charge for this service.