What if your mother considered aborting you?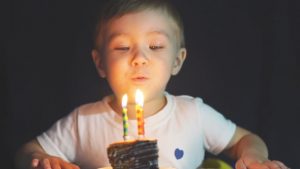 A title like this has the power to arouse strong emotions in many of you. Perhaps you believe in a woman's right to choose, or maybe you regret an abortion you've had.
If reading this adds to the pain you feel because you profoundly regret having an abortion, I'm so sorry. I don't wish the pain you experience on anyone. I pray you'll embrace God's forgiveness and find healing, through counseling if necessary. Many crisis pregnancy centers offer free, nonjudgmental counseling for post-abortive women.
For those who are pro-choice, would it change your opinion about abortion – even a little bit – if you discovered your own mother considered aborting you?
What if, while you were developing in your mother's womb, someone told her you were just a glob of tissue? Wouldn't you be relieved to find out that one of those pesky pro-lifers had explained to her that your heart was already beating by the time she was five weeks pregnant?
If you could go back in time when your mother's friend was driving her to the abortion clinic, would you, as a preborn baby, support her right to choose? Or would you be screaming, "I want to live! I want a chance to blow out birthday candles, play hide-and-seek, and go to my first day of kindergarten!"
If you're still reading, thank you. I want to say what's on my heart without alienating you. If you feel it was a cheap shot to place you back inside your mother's womb as she considered abortion, I give you my word, I wasn't going for snark.
Let's suppose you saw someone beating a child. Wouldn't you run to that child's defense? Of course you would. From my vantage point, abortion is like seeing someone beating her own baby. I have to run to that baby's defense.
May I ask, if you have trouble believing a preborn child is a living human being, do you also
have trouble believing a preborn puppy is a living animal?
Not that long ago, being pregnant meant being "with child." When did "with child" come to mean "with glob of tissue"? What did the tiny, innocent baby do to become a non-person? What would that baby have to do to deserve the right to live?
Aren't you glad your mom chose to give you life?
If you're reading by email, CLICK HERE to visit Today Can Be Different online and leave a comment. If you would like to subscribe to this blog and receive the most recent post to your inbox, see sidebar! There's no charge for this service. AND, I'd be tickled if you would consider sharing this post 🙂