My husband gave me 30 days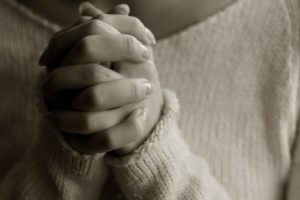 Bert had never come home in the middle of a workday, but five years ago, on April 1, he did. "We need to talk." Nothing could have prepared me for the next words out of his mouth.
"I want a divorce."
His words sliced through me, and a hard knot formed in the pit of my stomach. I could tell from the look on his face that this was no April Fool's joke. In fact, Bert suggested I begin looking for a place in Louisiana where my family lived – and to do it by the end of the month.
While I knew that Bert contributed his share to our marriage problems, I couldn't ignore my part. Now I had 30 days to pack and find a new place – or get serious about becoming the wife I've always wanted to be.
"God, please change me!" I cried.
For years, I'd been praying for God to intervene in our marriage. On Easter Sunday, the day before that April 1, I had prayed even more earnestly for God to give our marriage new life. I knew without a doubt that God had heard my prayer. Needless to say, Bert's "I want a divorce" announcement painfully contradicted my expectations.
But God was intervening – in a beautifully effective way. That afternoon, while Bert counted each of my faults on his fingers, I remained seated. Normally I would have returned fire by getting into his face and spouting off my list of reasons for hating him. Instead, with tears pouring down my cheeks, I answered, "You're right, Bert. I do all of those things. I'm so sorry."
I shudder to think how differently it could have worked out had Bert asked for a divorce before that Easter prayer. It's not like I suddenly became blind to Bert's faults. Rather, it was that God had given me grace to see my own sinful behavior, too. As I continued to repent of my sins and receive God's mercy, God's resurrection power transformed my heart – and, eventually, our marriage.
Today, while Bert and I continue to take responsibility for our own behavior, we know our marriage is still far from perfect. We occasionally fall back into our old ways, but when we do, we don't stay there nearly as long.
And now, every April 1, Bert comes home in the middle of the day. But instead of telling me why he no longer wants to be married to me, he takes my hands in his, looks me in the eyes and says, "Please don't ever leave me."
What about you?
You can use a pseudonym (fake name) when commenting.
Will you consider taking the first step in your marriage by confessing the areas you need God's help regarding your own behavior in your marriage?
See sidebar to subscribe to this blog and receive the most recent post to your inbox. There is no charge for this service. And, if you like this post, please consider sharing it. Thank you.