Welcome to Today Can Be Different!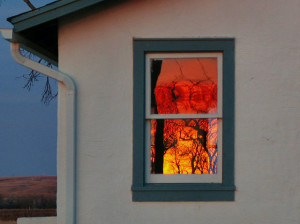 George knelt by his bed with his open Bible before him. He discovered TodayCanBeDifferent.net only two weeks ago, but he was already making progress. He had already lost two pounds, and he just knew that (this time) he would reach his weight goal.
He stopped by the Today Can Be Different site and read several comments from bloggers who were rooting for him and it boosted his confidence as he ran off to start his day down at the construction site.
——-
At the age of just twenty, Jenny felt like giving up. Her life had started out good enough. She was even pulling a strong B average during her first year of college. However, her life started to come apart last summer.
Thinking back, she knew deep down that accepting the invitation to that party was not her best choice. Yet her longing for acceptance and friendship had won over her good sense. Oh, why hadn't she refused that beer as she had always done before? She hadn't realized her strong bent toward alcohol until then, but she couldn't deny it now.
Drinking was even taking priority over studying. Jenny had had it. A friend sensed her despair and told her about the new website, TodayCanBeDifferent.net.
"I know you feel as if you can't face your family and friends anymore," he said. "But you still don't have to walk through this alone. Today Can Be Different is a safe place to get support – you don't even have to use your real name. With the right tools – prayer, Bible reading and other people's support, I know you can make it."
——-
You, too, friend. Whatever your struggle, you are not alone. This community is here for you. God is here for you.
Click on a relevant category to get started. (You may click from the top menu, under "Overcoming!" from desktop or mobile. On desktop, you will also find the links in the sidebar on your right.)
And find out for yourself that … Today Can Be Different!