Has disobeying God worked out for you?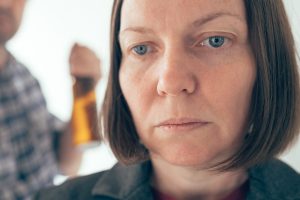 Has there ever been a time when choosing to disobey God worked out for you? Me either. At least not in the long run.
But the more time I spend meditating on God's Word, especially in the book of Romans, the more I become convinced that I'm not as helpless as I've allowed myself to believe regarding the choices I make each day.
The more time I spend in God's Word, the more my mind is set on Him.
Romans 8:5 (ESV) says,
For those who live according to the flesh set their minds on the things of the flesh, but those who live according to the Spirit set their minds on the things of the Spirit.
This makes sense, doesn't it? The more we fill our minds with God's Word, the more we desire to live according to His Word.
I'm not saying we won't have struggles with sin. We will. But we don't have to rely on our own strength to overcome them.
When God's Spirit lives inside us, we can conquer our flesh (our sinful side). Whenever we set our minds on the things of the Spirit (God's ways), we have the power to stop sinning. We can release grudges against our spouses and family members. We can resist the temptation to gossip. We can say no to that affair, that joint, that porn site, that persistent habit of lying – whatever sinful habit we struggle with.
God knows we need His help to overcome temptation. If we put our trust in Christ and commit to spend time in His Word, reading, meditating, and memorizing, then sin won't control us.
I wonder if most of our struggle with sin comes from not realizing what it means to have the Spirit of the all-powerful God living within us.
As hard as it is to resist a particular temptation, the struggle can't compare to the transformation we can experience when we yield that temptation to the Holy Spirit. When we go to God when we're weak, He's ready to offer His strength and grace. Every time.
I love that about God.
When we choose to stay in bondage to our flesh, we lie to ourselves, believing we'll be happier living outside of God's will. But this, indeed, is a lie.
The more we say no to our flesh and choose to obey God, the more we'll change. Our life heads in a healthier direction and our countenance says, "Life is better."
Doesn't this make choosing God's way at least worth considering?
What do you think?
I'd love to hear your thoughts about this post. (Others might also benefit from your comment.)
If you're reading by email, CLICK HERE to visit Today Can Be Different online and leave a comment. If you would like to subscribe to this blog and receive the most recent post to your inbox, see sidebar! There's no charge for this service. AND, I'd be tickled if you would consider sharing this post 🙂