Seek God With Your Family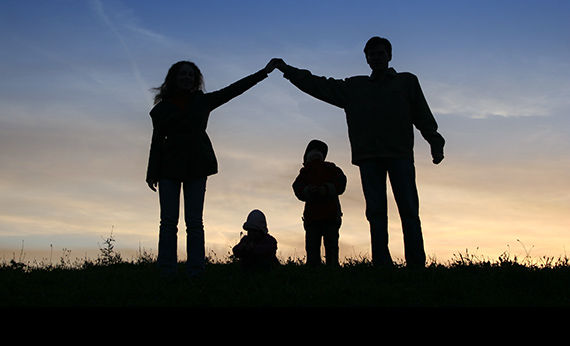 What keeps tripping up your marriage or your household?
How does the enemy keep baiting you or your spouse? What behavior is your teen caught up in that causes your stomach to knot up? What conflicts do you deal with as a blended family?
Like you, Bert and I want to have a better marriage. Therefore, we've committed to pray together every day.
Is this something you'd like to do with your spouse – perhaps also with your children?
Each day, when we gather as a couple or family in Jesus' name, we experience the presence of God as we practice 1 Chronicles 16:11 (ESV):
Seek the Lord and his strength; seek his presence continually!
While in the Lord's presence, ask God to help you become closer to each other as you listen for His direction regarding your marriage and your household. Pray to grow together in your relationship with your heavenly Father.
When Bert and I pray as husband and wife, we often ask God to help us forgive one another for the hurts we've caused. We believe that humbling ourselves, not only in God's presence but in each other's, will allow the God we both serve to bond us even closer. And during these times of joint prayer regarding those areas in which we fall short, we know healing will take place.
Consider also going before God's throne to intercede for others you care about. Spend time praising and thanking your heavenly Father for Who He is and all He has done.
Praying together can ensure that every member of your household knows each other's wants, needs and challenges. Petitioning God together can create a special closeness that many families today lack.
To those who already do this, praise God for the years you've grown in Him and with each other.
For those who haven't yet established the habit of praying together, try it. See how this practice will transform your household.
Every day we have a choice.
We can experience God's guidance and peace as we commit – as a family – to seek the Lord and his strength. Or we can continue to experience angst every time the enemy trips-up our marriage and household.
Which will you choose?
What do you think?
I'd love to hear your thoughts about this post. (Others might also benefit from your comment.)
Are you already praying with your spouse (and family) on a regular basis?
If so, how has it united you?
If not, do you plan to begin to do so?
What do you hope praying together will achieve for your marriage and family?
If you're reading by email, CLICK HERE to visit Today Can Be Different online and leave a comment. If you would like to subscribe to this blog and receive the most recent post to your inbox, see sidebar! There's no charge for this service. AND, I'd be tickled if you would consider sharing this post.