Rather Than Avoiding Social Media on Mother's Day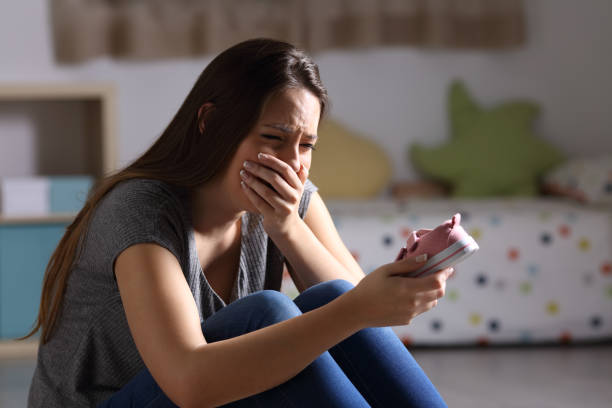 You catch your breath and let out a long sigh. Seeing photos of happy moms with their happy families popping up on social media always stings – but with Mother's Day around the corner, the idyllic images hurt all the more.
"Goodbye," you say, resolutely closing the lid to your laptop. It'll be a while before you cautiously venture back.
Even when the world isn't celebrating Mother's Day, does it hurt to see moms with their children? You've longed to be a mother for as long as you can remember, but it seems it just wasn't meant to be. Or perhaps your child has died and you wonder if your heart will ever stop aching.
Or maybe you'd give anything for one more chance to tell your mom, "Happy Mother's Day." Or you miss your mom because she's serving in the military – or serving time in prison.
Perhaps you're struggling under the sad fact that your relationship with your mother is lacking. So, so lacking.
You once looked forward to Mother's Day, but now your prodigal child doesn't seem to love you all that much. The phone is deafeningly silent as you stare at the hastily-scribbled signature on the one-size-fits-all greeting card that just arrived in the mail.
And for the mom who – despite every mother-fiber in your being, made the heart-wrenching choice to give up your child for adoption so he or she could have a chance for a better life – not a day goes by that you don't wonder what your child is doing.
What's the best way to cope when Mother's Day hurts? What can you do to help take away the ache? Or at least lessen it?
Second Corinthians 1:3-4 (ESV) offers a way to find healing in the midst of your pain:
Blessed be the God and Father of our Lord Jesus Christ, the Father of mercies and God of all comfort, who comforts us in all our affliction, so that we may be able to comfort those who are in any affliction, with the comfort with which we ourselves are comforted by God.
I want to encourage you to embrace the comfort your heavenly Father offers. Then, after you've experienced healing (or as a way to further your healing), ask God to use you in someone else's life. Your pastor or a trusted community leader probably knows a young lady who could use a mentor or an older woman who could use a friend.
You'll be amazed at the many ways you can comfort others with the same comfort you've received from God.
I pray that whatever your circumstances, you'll receive further healing as you experience God's grace, peace and love this Mother's Day. Even in the depths of your desolation.
What about you?
I'd love to hear your thoughts about this post. (Others might also benefit from your comment.)
Is Mother's Day a painful holiday for you?
If so, how can we pray for you?
If you're reading by email, CLICK HERE to visit Today Can Be Different online and leave a comment. If you would like to subscribe to this blog and receive the most recent post to your inbox, see sidebar! There's no charge for this service. AND, I'd be tickled if you would consider sharing this post.