Thinking Of Our Veterans And Future Vets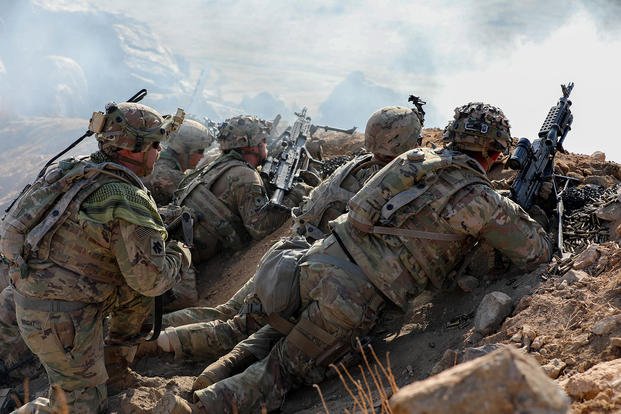 How did you spend your week? Perhaps you fellowshipped at church, enjoyed lingering meals with your family, and had fun bonding with friends while watching your favorite movies on Netflix.
How do you imagine our veterans on the battlefield spent a typical week? Perhaps they held frantic prayer meetings with members of their squadron in between skirmishes, gulped down MREs (vacuumed sealed, Meals Ready to Eat) far from their loved ones, and fought back tears as they watched their comrade die in battle.
The differences between the two scenarios are staggering.
At home, we can usually predict what we'll be doing in the next several days. But our veteran soldiers lived with constant uncertainty. The only thing they knew for sure was that nothing was predictable – except the likelihood of another military engagement.
Our armed forces kept watch, dodging bullets and missiles, so we could experience the life we enjoy. What kept a soldier from deserting after constant missile attacks, numerous sleepless nights, too many missed Thanksgiving dinners and multitude deployments?
A love for their family. And an allegiance to the greatest country, unparallel to any other – America.
What if no one was willing to risk his or her life to defend our country? Or what if families lacked the courage to let their soldiers enlist, knowing they might never see them again?
Most of us can't begin to imagine the horrors of war and the life-altering changes many veterans now live with. May we all pause to remember their sacrifices, not just once a year, but daily as we enjoy the lives they fought to defend.
With the increasingly violent conflicts exploding in Ukraine and now in Israel, we're more mindful of the terrors of war. I have no doubt that the families who have loved ones serving in the military today are in constant prayer for the safety of their service members. On the days they wonder if they can go another minute worried about their soldier, they cling to verses, such as,
Fear not, for I am with you; be not dismayed, for I am your God; I will strengthen you, I will help you, I will uphold you with my righteous right hand. Isaiah 41:10 ESV
To you, Vets, and those currently serving in our military (our future vets) and to your families, be assured you are not forgotten. God is here equipping, holding, listening and compassioning.
You are in our hearts and prayers – and in God's enormous hands.
What do you think?
I'd love to hear your thoughts about this post. (Others might also benefit from your comment.)
Tell us about the veteran(s) – and future vets – in your family.
If you are a veteran, thank you for your service! Please tell us a little about your story.
If you're reading by email, CLICK HERE to visit Today Can Be Different online and leave a comment. If you would like to subscribe to this blog and receive the most recent post to your inbox, see sidebar! There's no charge for this service. AND, I'd be tickled if you would consider sharing this post.