Washing Dishes With A Cheerful Heart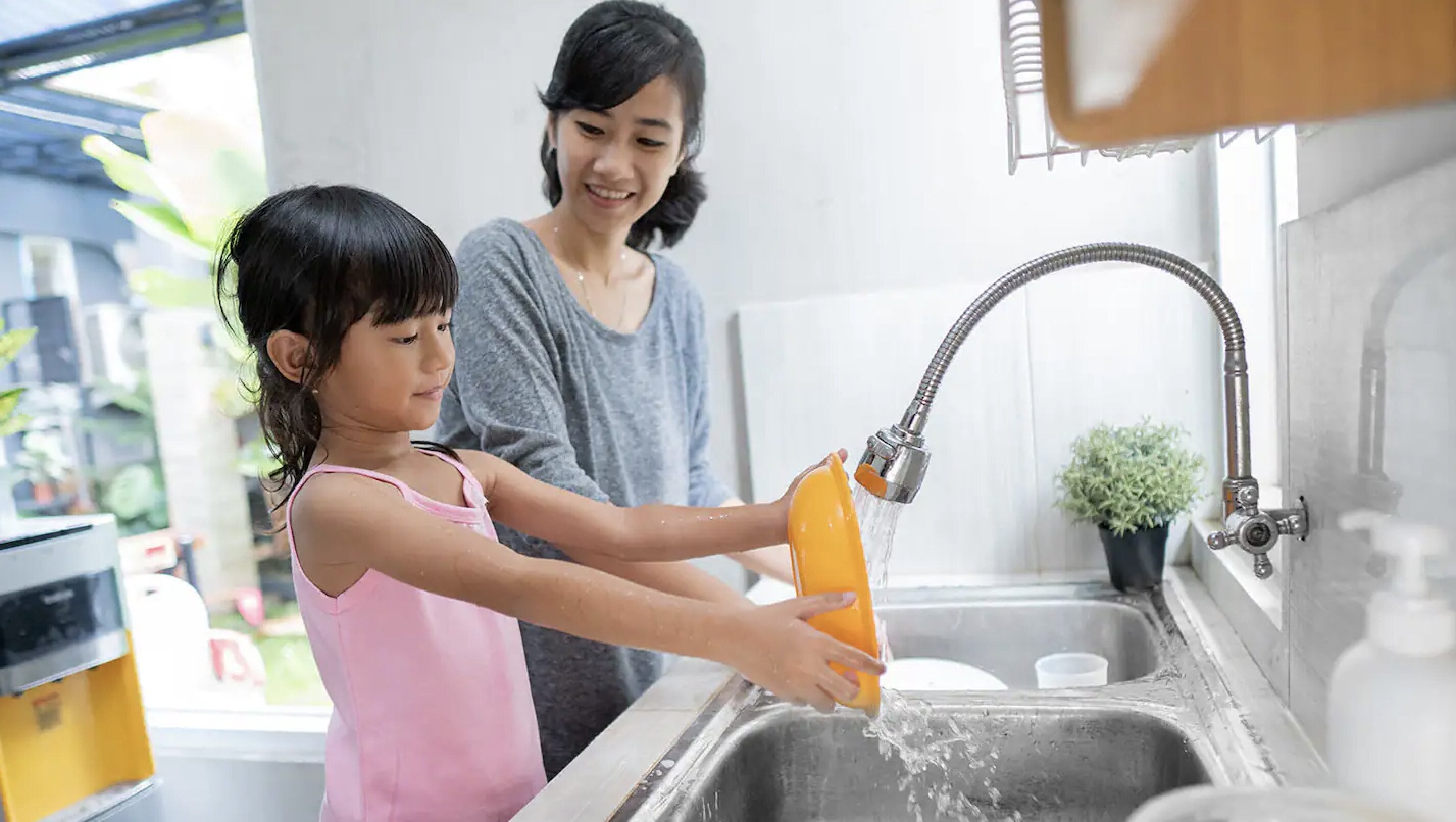 Cleaning the kitchen, scrubbing toilets and mopping floors often feels like an interruption to my schedule. And my attitude while doing these chores often shows, especially when I'm exhausted. One day, in the midst of a particularly grumpy time, God used an email to prick my conscience.
One of my blog visitors emailed me saying, "I'm setting a goal to consistently respond in a cheerful voice to my husband, even when I feel very tired."
Sheila's message challenged me.
What if I tweaked Sheila's goal and decided (with God's help) to be consistently cheerful while I did my household chores? Even when I'm very tired.
Would you like to join me in changing the way we respond to our spouse's requests orhow we perform our responsibilities, including household tasks, weary or not?
Colossians 3:17 (ESV) says,
And whatever you do, in word or deed, do everything in the name of the Lord Jesus, giving thanks to God the Father through him.
If we allowed this verse to motivate us, we could extend this thought to every relationship – including those at work, church and school.
This verse depicts the attitude I want to emulate: to do everything with a thankful (cheerful) heart– as if I represented God Himself.
Imagine if we spoke every word and performed every task as if we were literally representing the ultimate Servant, Jesus Himself. I assure you, I'd really have to depend on God's presence within me to accomplish this – especially when I add the "giving thanks" part when I'm dog-tired.
Can you envision what this attitude could do for a marriage? For every relationship? Not to mention how living out Colossians 3:17 would give us a higher perspective about our words and our tasks. Doing everything in Jesus' name would produce a cheerfulness that's real, not forced. It could even give us a little extra energy when we need it.
Think how practicing Colossians 3:17 could change our day. How representing Christ in all we do could change … us.
I truly believe we experience satisfying joy and peace as we pursue a higher level of service. Do you crave this kind of joy and peace? I sure do.
Each time we're tempted to grumble when we have to clean the kitchen at home, redo a project for our boss, scrub the toilets at church or head a committee at school, let's make it our goal to do it all with a grateful (and cheerful) heart, in Jesus' name.
What about you?
I'd love to hear your thoughts about this post. (Others might also benefit from your comment.)
How would practicing Colossians 3:17 change your day?
How would it change you?
If you're reading by email, CLICK HERE to visit Today Can Be Different online and leave a comment. If you would like to subscribe to this blog and receive the most recent post to your inbox, see sidebar! There's no charge for this service. AND, I'd be tickled if you would consider sharing this post.