What Happens When We Pray a Bible Verse?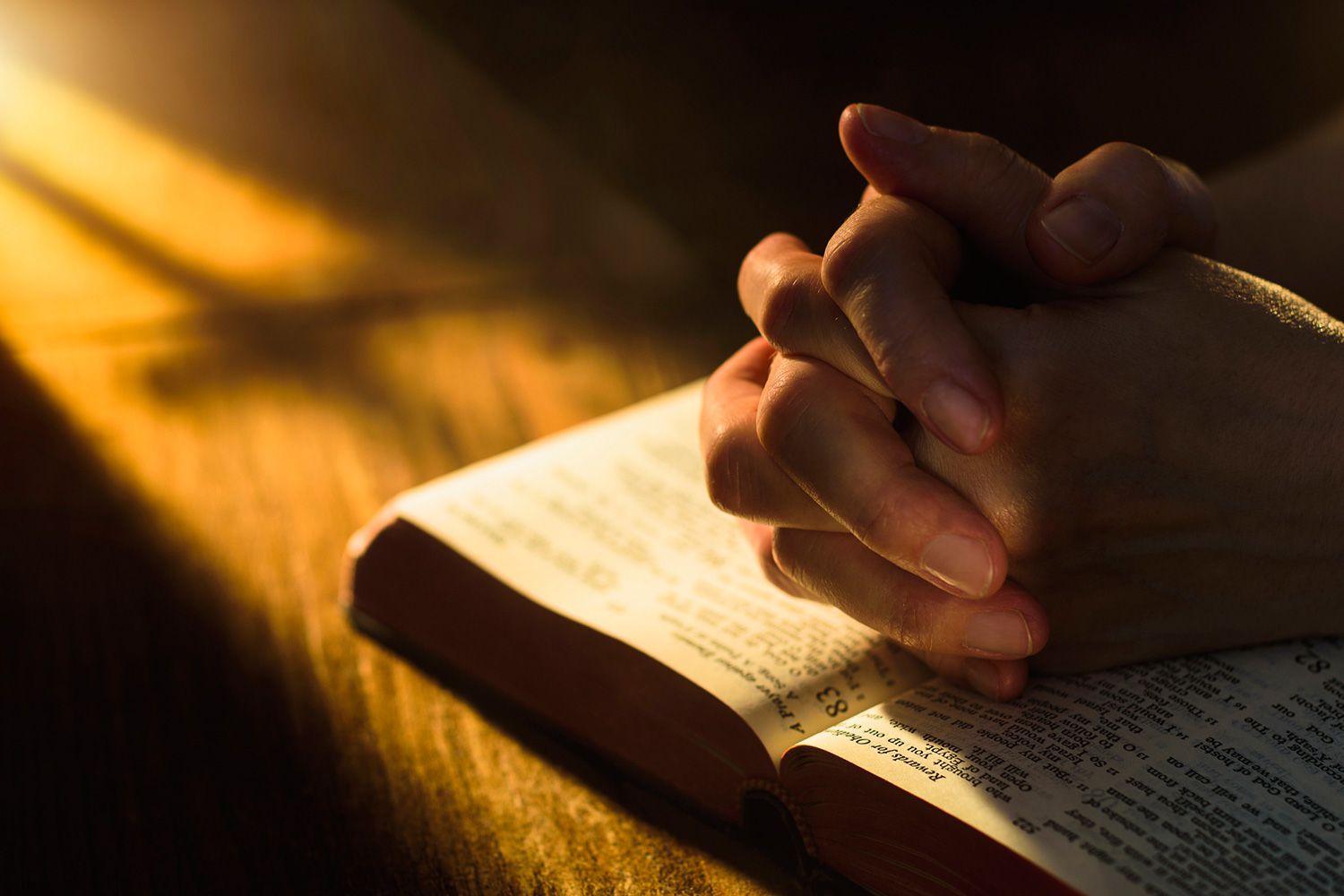 You wouldn't say it out loud to your church friends, but frankly, you wonder what people get from reading the Bible.
Sometimes when you open its pages, the passages seem dry and lifeless – not relevant to what you're going through right now. You envy those who glean so much hope from God's Word.
What's their secret?
Could it be they've learned how to personalize and pray specific Bible verses relevant to their needs?
For example, let's say you've been worried about your teenage son. Try personalizing 1 Peter 5:7 (ESV):
Casting all your anxiety on him, because he cares for you" by reading it this way: I will cast all my anxiety on You, Lord, because You care for me
If you used the same verse and turned it into a prayer, it would sound something like this (with help from the Amplified Bible, Classic Edition):
Father, I'm so worried about Tommy's failing grades and the kids he's hanging out with. I'm scared he might be doing drugs – or worse. Please intervene and show me what to do. Help me cast all my care [all my anxieties, all my worries, all my concerns, once and for all] on You. Let me rest in knowing You care for Tommy and me affectionately and watchfully. Amen.
Personalizing Scripture transforms a Bible verse into a beautiful declaration between us and God. It helps us recognize more clearly who we are: Christ-followers, God's representatives, lovers of people – and individuals totally dependent on a God Who loves us.
The more we pray this way, the stronger our faith grows. The stronger our trust grows. The stronger our hope becomes. Praying Scripture can transform dry words on a page into words that overflow with hope and meaning. It can help us build a deeper, more fulfilling relationship with the Author.
Psalm 119:105 says God's Word is a lamp unto our feet. The Word of God guides us, including our thoughts and decisions. Scripture lights our path, giving us direction as we humbly seek God's will and counsel.
Before you go to bed tonight, write down one of your favorite Bible verses. As you meditate on it this week, personalize the verse until it becomes a prayer from your heart. Then sense God's Word come alive in your spirit with a renewed awareness of your Heavenly Father's incredible love for you. …
And experience hope for what you're going through right now.
What do you think?
I'd love to hear your thoughts about this post. (Others might also benefit from your comment.)
Have you tried personalizing and praying Bible verses relevant to your needs?
If so, please share your experience.
If not, would you consider writing down one of your favorite Bible verses and personalizing the verse until it becomes a prayer from your heart?
If you're reading by email, CLICK HERE to visit Today Can Be Different online and leave a comment. If you would like to subscribe to this blog and receive the most recent post to your inbox, see sidebar! There's no charge for this service. AND, I'd be tickled if you would consider sharing this post.