When there's still ice cream in the freezer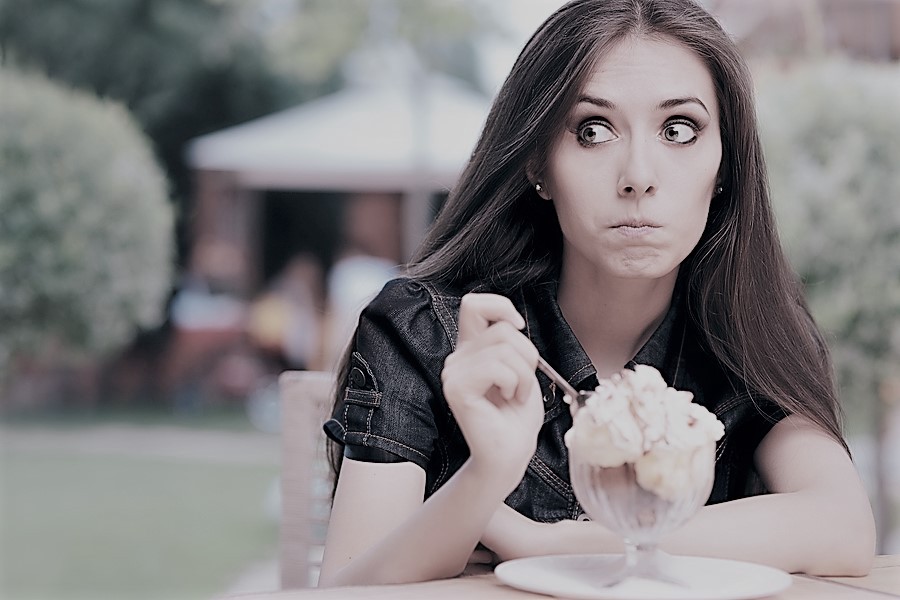 I love ice cream.
The morning after I enjoy a bowl, however, I repent. Every time. The bathroom scale testifies to my indiscretion and makes me say, "Yikes!" every single time.
Unfortunately, I still have the rest of the half-gallon in my freezer.
How much do I really hate the weight I gained? Enough to throw away the rest of the Publix Premium Mint Chocolate Chip? Or do I rationalize and promise to change my ways after I've finished the container – even though the bathroom scale tells me I should consider the consequences?
Obviously, there's nothing wrong with eating a bowl of ice cream now and then. I'm using my ice cream story to make a point. What if we replaced "ice cream" with a destructive habit, a secret sin, or something you know you shouldn't have on your shelf or in your drawer?
Perhaps your vice is a destructive relationship. You can't muster up the strength to delete this person from your contact list because you're not sure you can (or want) to live without them. You pray for God to help you, but you're not ready to let go.
What happens in the meantime? Between the time when you first know you're dishonoring God and the (future) time when you finally decide to repent?
Every hour – every minute – we delay in acting on our repentance, we increase the likelihood that we'll make other harmful choices and – far worse – move us further away from the person Christ is calling us to be. The person Christ died for.
What if, instead, we immediately got rid of the "ice cream"? What if we agreed with Romans 6:2 (ESV):
How can we who died to sin still live in it?
The consequences of sin can be brutal, yet consequences aren't the worst thing about sinning. The worst thing is the toll it takes on our relationship with God. Sin separates us from our loving heavenly Father.
Rather than asking ourselves, "Are the consequences of my choices worth it," we need to ask God to help us hate our sin. To hate how it grieves a holy God.
What if we hated our sin so much that when we repented, we also asked for grace and insight to know how to prevent ourselves from repeating the same disobedient mistakes?
Every time we refuse to remain in our sin, we move closer to the life God desires for us. Every time.
And every time we die to sin, our days are better – even better than the largest bowl of Publix Premium Mint Chocolate Chip.
What do you think?
I'd love to hear your thoughts about this post. (Others might also benefit from your comment.)
Do you still have "ice cream in your freezer?"
If you're reading by email, CLICK HERE to visit Today Can Be Different online and leave a comment. If you would like to subscribe to this blog and receive the most recent post to your inbox, see sidebar! There's no charge for this service. AND, I'd be tickled if you would consider sharing this post 🙂