Is Procrastination Getting You Down?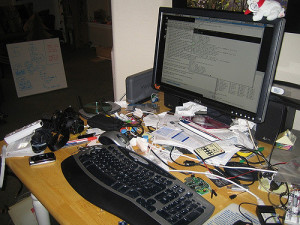 Yesterday, I had a difficult time finding my energy and drive; as a result, I didn't get much done.
Do you have days like that, too?
Thankfully, I'm doing better today. It's Saturday, and finally at 1:00 in the afternoon, the TV is off and I'm writing this potentially inspiring column. Isn't it true that when we push through and begin to accomplish something, we always feel better about ourselves – and our day?
However, isn't it also true that some days are just more difficult to push through than others?
Years ago, suffering from depression, I had no motivation to do much of anything. I knew my depression was the reason for my low energy, but I also knew that if I didn't start accomplishing even the basic daily tasks on a consistent basis, I would continue in my downward spiral.
Unfortunately, I felt judged by the very people who loved me, though they were sincerely trying to help. I saw myself as a failure and the fear of watching my life slide into a worthless puddle of inactivity consumed me.
Lamentations 3:22-23 (NIV 1984) expresses exactly what I needed from God during that time:
"Because of the Lord's great love we are not consumed, for his compassions never fail. They are new every morning; great is your faithfulness."
I don't know what I would have done without God's compassionate love greeting me each morning. I'm so thankful that He never gave up on me. Today, though I no longer struggle with depression, I still depend on God to help me manage my time better.
If you struggle with procrastination, lack of motivation or just plain laziness – for whatever reason – instead of allowing the guilt and anxiety to consume you, let's discuss ideas that could help. Next week, I'll share some tips that have helped me.
In the meanwhile, please consider meditating on this week's verse. I pray you will come to know that His compassion and love (for you) will never fail. And that they are new every morning.
What about you?
You can use a pseudonym (fake name) when commenting.
Do you have a problem with the way you manage your time?
How does it affect the way you feel about yourself – and your day?
Photo by Matt Mets, 2008. CCBY2.0 | flickr.com