Is Procrastination Getting You Down?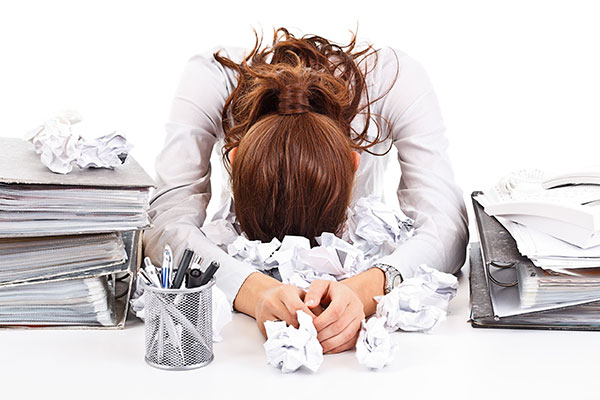 Do you have a problem managing your time? Do you struggle to find energy and drive? Does your procrastination get you down?
It's 1 pm on Saturday at my house. I finally turned off the TV and sat down to write this (hopefully) inspiring column. I already feel better about myself (and my day) because I pushed through and took the steps necessary to accomplish something.
But some days are harder to push through on than others, aren't they?
Years ago I suffered from depression. I barely had the motivation to do anything. I felt judged by people. Even worse, I felt God's disappointment almost every day. I saw myself as a failure, and the fear of watching my life slide into a worthless puddle of inactivity consumed me. I hated my life, and I hated myself.
I knew my depression caused my low energy. I also knew if I didn't start accomplishing some of the most basic daily tasks, I'd continue my downward spiral.
One morning during my quiet time, I came across Lamentations 3:22-23 (ESV), which said exactly what I needed to hear from God:
The steadfast love of the Lord never ceases; his mercies never come to an end; they are new every morning; great is your faithfulness.
After reading these beautiful words, I wanted to hug God. Probably because I felt like He was hugging me through those verses. His Word reminded me that He loves me unconditionally.
I don't know what I would have done without God's compassionate love at that time in my life. In the days and years following, I probably would have given up if His unceasing love hadn't greeted me each morning. Not once in all those years of struggle did His mercy come to an end.
I no longer struggle with depression, but I still struggle (though, thankfully, not as much) to manage my time.
If you struggle with procrastination, lack of motivation or just plain laziness, instead of allowing guilt and anxiety to consume you, let's discuss ideas that could help. In future articles, I'll share some tips that have made a difference in my life.
In the meanwhile, please consider meditating on this week's verse. I pray you'll come to know God's steadfast love and mercy.
And that you'll discover them again and again every morning.
What about you?
I'd love to hear your thoughts about this post. (Others might also benefit from your comment.)
If you're reading by email, CLICK HERE to visit Today Can Be Different online and leave a comment. If you would like to subscribe to this blog and receive the most recent post to your inbox, see sidebar! There's no charge for this service. AND, I'd be tickled if you would consider sharing this post 🙂