Why should we spend regular time with God?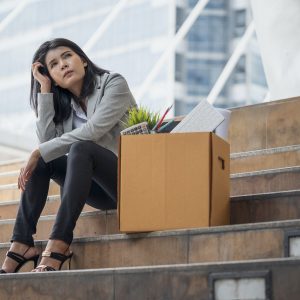 Mr. Thomas cleared his throat. "I'm sorry to have to do this, Ellen, but I don't have a choice."
Don't say it. Please don't say it! Ellen thought. She gripped the chair's armrests as she sat across from her boss.
"There've been a lot of budget cutbacks." Looking down, he fidgeted with papers on his desk, then cleared his throat again. "I'm going to have to let you go."
____
In this fictional story, how do you envision Ellen handled this unexpected crisis? How would you handle this – or an equally stressful event – if it happened to you?
Do you think Ellen's (or your) response would be influenced by whether she (you) had been spending regular time with God?
Even when I have regular quiet times, I don't always respond to difficulty the way I wish I would. But as I purpose to pray and read my Bible every day, my relationship with my heavenly Father grows deeper and I have less anxiety in life's stresses.
Why do I talk so often about spending regular time with God? For three main reasons.
First, we never know what our future holds. Even a minute from now, our lives could change in dramatic ways. Second, we need strength and comfort when we're struggling, and counsel when we're confused. Third, even in the good seasons in life, getting to know our Father more intimately will only enhance our lives and our relationships.
There's no downside to pursuing God. He loves us more than anyone else ever will or ever could. He knows everything about us and our future. And He longs to spend time with us!
Read Psalm 27:8 (ESV) and let these words become your mindset,
You have said, "Seek my face." My heart says to you, "Your face, Lord, do I seek."
What stressful events are you facing today? How are your responses to these events influenced by the time you spend (or don't spend) with God?
Life is hard enough. I cringe to think about how overwhelming it would be without God's presence.
Beginning today, choose to seek God's face. Seek Him earnestly in your heart, beyond just seeking answers to your prayers. Try this for one full month and see how much better you handle life's stresses.
Even better, watch how much more you fall in love with – and revere – Almighty God.
What do you think?
I'd love to hear your thoughts about this post. (Others might also benefit from your comment.)
If you're reading by email, CLICK HERE to visit Today Can Be Different online and leave a comment. If you would like to subscribe to this blog and receive the most recent post to your inbox, see sidebar! There's no charge for this service. AND, I'd be tickled if you would consider sharing this post 🙂