An Idea for Your Next Bible Reading Time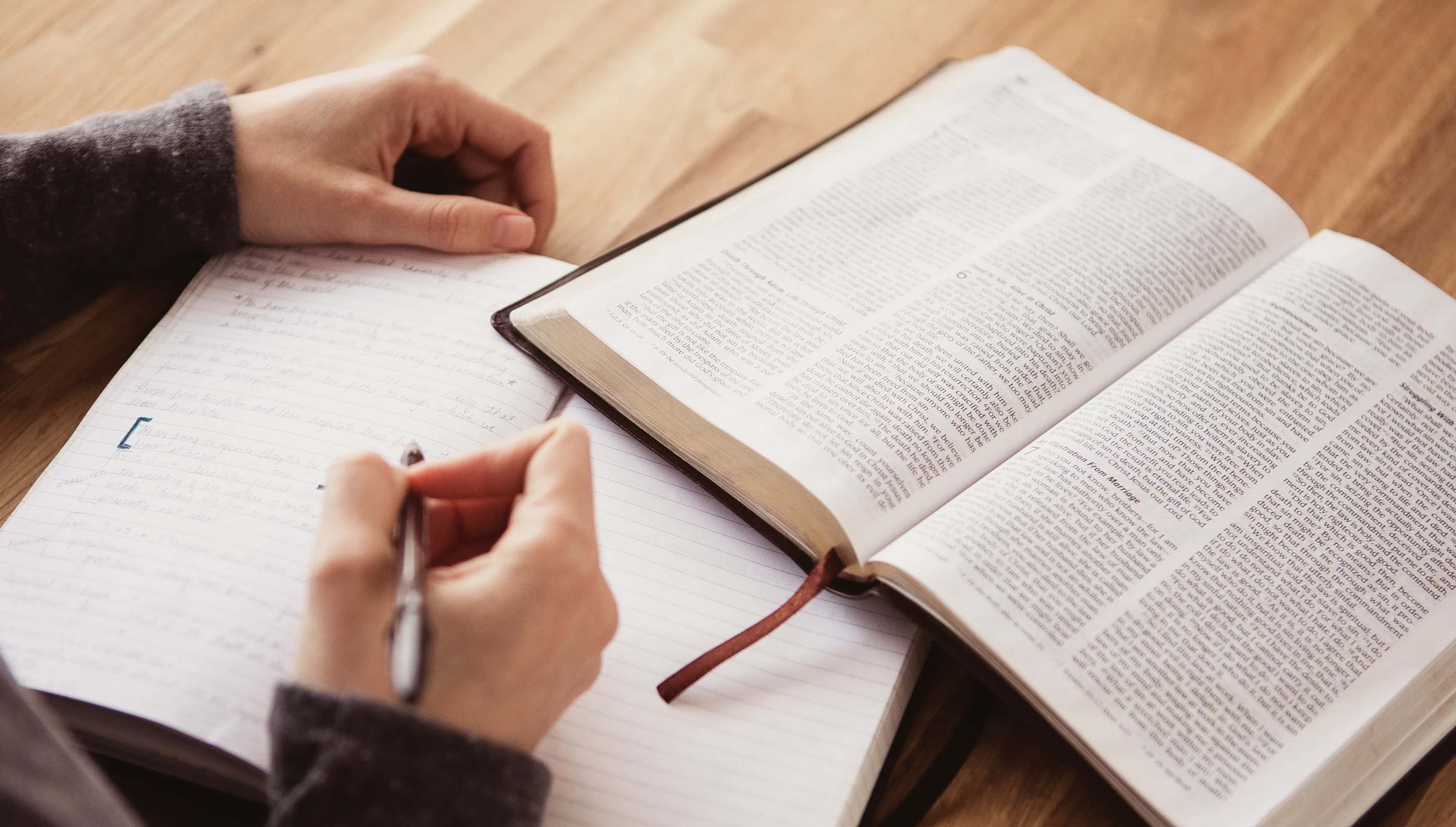 As a writer, I select my words carefully to create a specific message. If I take special measures to choose just the right nouns or verbs, adjectives and adverbs, how much more care did God, the Author of the life-changing, living Word take?
With this in mind, I don't want to miss receiving whatever God has for me in His Word. If you feel the same way, rather than just reading our Bibles each day, let's ask God's Holy Spirit to give us insight into His heart regarding the verses we're reading.
Imagine if we understood God's Word the way God himself meant for us to.
Let's pursue this thought using Galatians 2:20 (ESV):
I have been crucified with Christ. It is no longer I who live, but Christ who lives in me. And the life I now live in the flesh I live by faith in the Son of God, who loved me and gave himself for me.
Don't you love this verse? I do.
But what if we asked God to help us understand and appreciate it on a deeper level by asking Him specific questions, such as:
"Lord, what do You mean when You say, 'I have been crucified with Christ'?"
Or if we wanted clarity about the next part of this verse, we could ask, "How do I surrender control of my own life and allow Your Son to truly live in me?"
And regarding my favorite section of this verse, what would His Holy Spirit reveal to our hearts if we asked Him, "Father, will You help me fully appreciate the love it took for You to give up Your Son to die for me"?
Think how our quiet times (time we spend praying and reading our Bibles) would change if we also took time to listen to what He says in response to our questions.
Perhaps you can try doing this with some of your favorite verses or when you read your Bible this week. Depending on the verse or passage, practicing this could open our hearts as the Holy Spirit reveals areas in our lives where we need His intervention. It could absolutely change our quiet time, not to mention our day.
More importantly, it could transform our relationship with the Author of Scripture, Almighty God … our heavenly Father.
What do you think?
I'd love to hear your thoughts about this post. (Others might also benefit from your comment.)
Would you consider spending time asking God to help you see and understand His Word the way He, himself, meant for you to?
If you're reading by email, CLICK HERE to visit Today Can Be Different online and leave a comment. If you would like to subscribe to this blog and receive the most recent post to your inbox, see sidebar! There's no charge for this service. AND, I'd be tickled if you would consider sharing this post.