Do You Need a Spiritual Haircut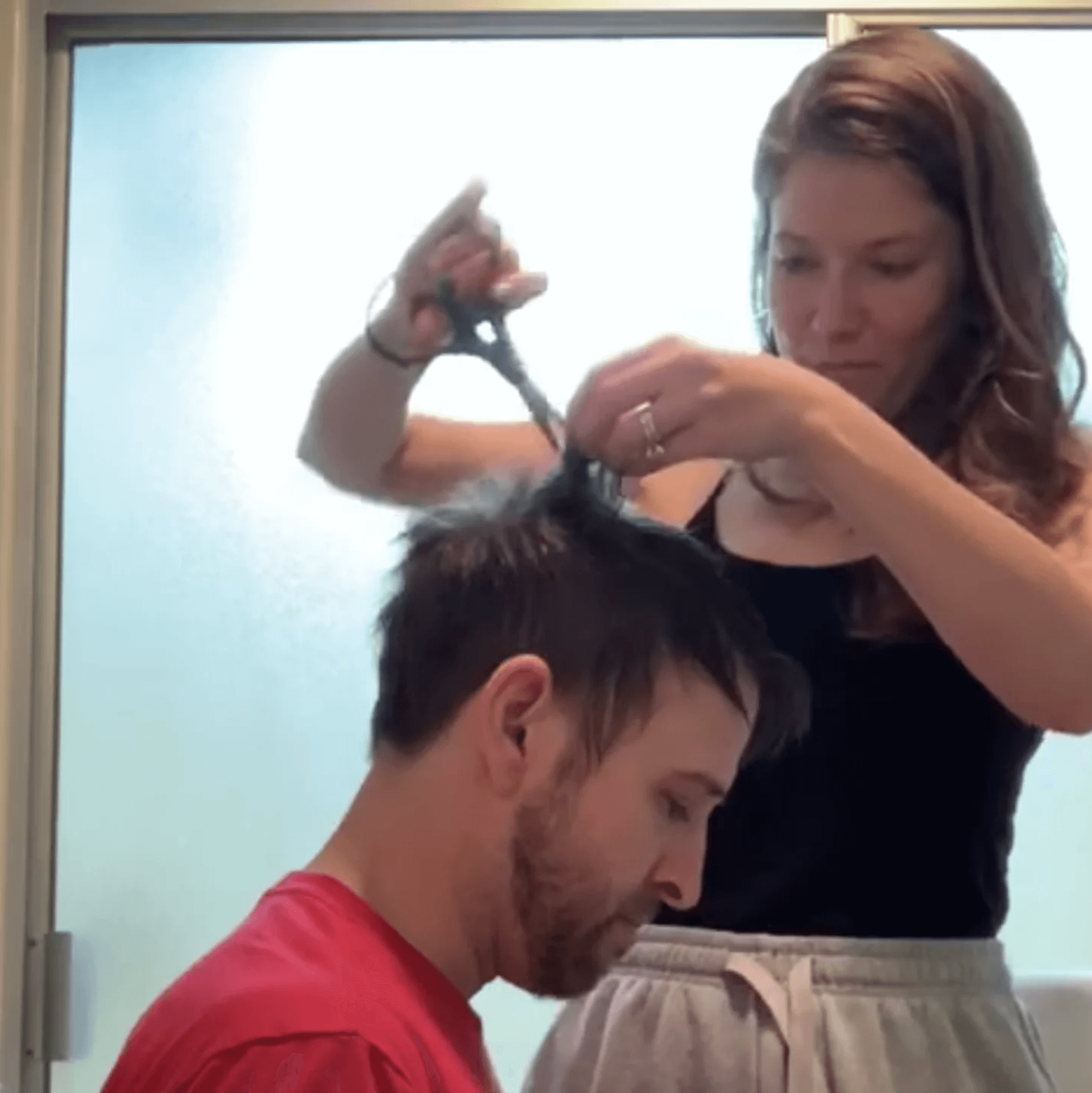 Early in my first marriage, money was tight, so I offered to cut my husband's hair. I was a bit anxious because I'd never cut anyone's hair before, but snip, snip—so far, so good.
Then one more snip on the right side of his head …
"Uh oh,"
My husband ran to the bathroom mirror—and left me—seven years later.
It must have been that "one more snip" that began my marriage's demise. Certainly it wasn't because of my shortcomings, right? 😉
Truth be told, our marriage would have been better served if we'd snipped a few of my husband's and my character flaws, rather than my husband's locks.
I'm incredibly thankful for all the snipping God has done in me since then, but I still need a few more "haircuts." With God's help, I want to do whatever I need to grow and mature. I want to progress in my spiritual journey today and everyday throughout 2023.
Will you join me?
In Christ, we can make choices to honor Him with our entire being—even when we're tempted not to. Let's begin with a realistic plan that will allow us to make steady growth in our Christian walk throughout the rest of the year. First, let's ask God to examine our hearts as in Psalm 139:23-24 (AMPC):
Search me [thoroughly], O God, and know my heart! Try me and know my thoughts! And see if there is any wicked or hurtful way in me, and lead me in the way everlasting.
What if, at the beginning of each month for the rest of this year, we asked God to search our hearts and thoughts to show us one area in our life (the choices we're making) that is displeasing to Him? Then, prayerfully, throughout the month, do whatever it takes (meditating on and memorizing Bible verses, spending more time with God in prayer and Bible reading, embracing accountability, etc.) to change?
If we allow God to snip away areas in our lives that are not pleasing to Him throughout 2023, imagine what we'll have to celebrate next New Year's Eve!
What about you?
I'd love to hear your thoughts about this post. (Others might also benefit from your comment.)
Are you past due for a spiritual haircut?
If you're reading by email, CLICK HERE to visit Today Can Be Different online and leave a comment. If you would like to subscribe to this blog and receive the most recent post to your inbox, see sidebar! There's no charge for this service. AND, I'd be tickled if you would consider sharing this post.