Do you run toward – or away from – conflict?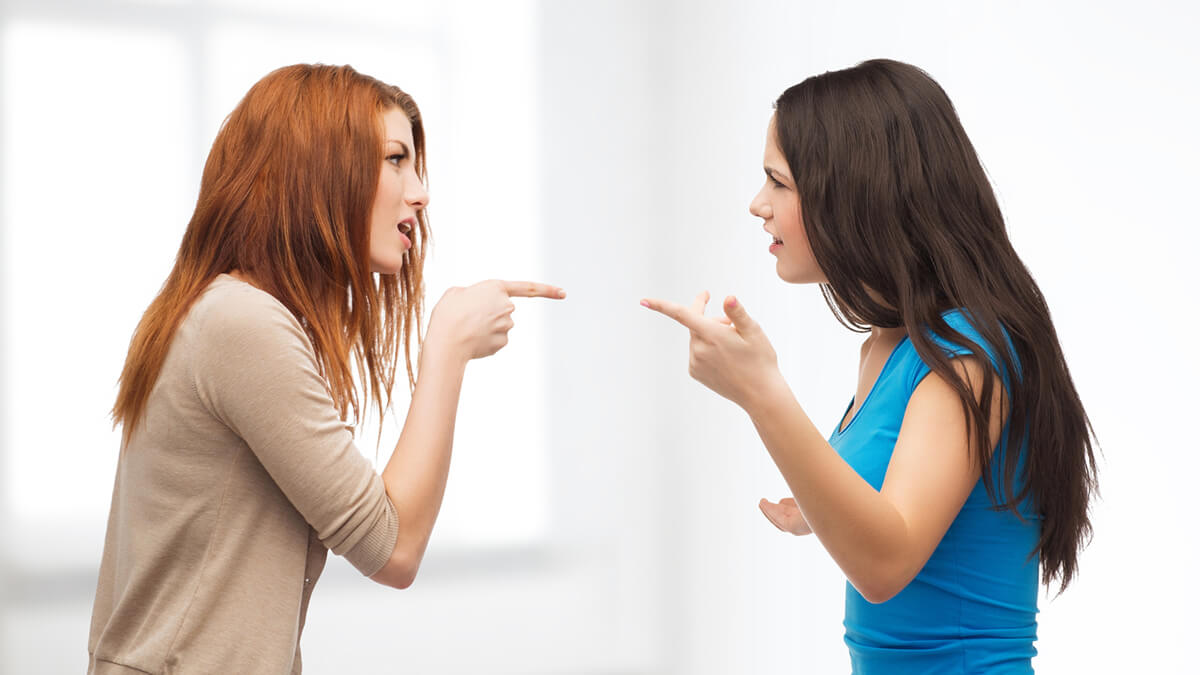 Are you like most of us? Do you prefer to run away from conflict rather than deal with it?
I hate conflicts, especially when I feel misunderstood. A friend and I are in the middle of a disagreement. At the moment, we're both angry, and we both want to be heard. But it seems our anger (and our certainty that we're right) is affecting our hearing.
Venting my feelings may make me feel better in the short term, but when the Holy Spirit convicts me of my sin, I'll feel worse than ever. Instead, I'd like to think loving thoughts about my friend. I want my attitude to reflect the unconditional love I receive from God. I'd also like to see my own ways in a truer light.
I'll be praying Psalm 139:23-24 (AMPC) often:
Search me [thoroughly], O God, and know my heart! Try me and know my thoughts! And see if there is any wicked or hurtful way in me, and lead me in the way everlasting.
Isn't this a perfect verse for my friend and me?
Could you use this verse, too? What relationships would benefit from praying this verse? Think about your marriage, your church, your community – and especially your country?
What would happen if we invited God to examine our hearts and ways? And then listened for Him to speak words of wisdom, discernment and love into our hearts?
Since we're unable to change the other person (but don't we always want to?), we can benefit from asking God to show us where we're wrong, to reveal our own faults and point out areas we need to change.
As difficult as this is, we absolutely must choose (I emphasize "choose") to do so in order to have mature and God-honoring relationships. Think of how it would change our communities and lead to a more united America.
This leads me to an important point.
Thursday, May 6, is the National Day of Prayer. I invite you, for the month of May, to ask God to help you see and love the one you're in conflict with the way He sees and loves them. Then extend that prayer to include those who, rather than running from conflict, seem to run toward it. Those who create division over every issue.
I fervently pray we'll not only refuse to allow conflict to interrupt our personal relationships, but also refuse to allow conflict to divide us as a nation.
Rather, let us resolve to see ourselves – and each other – in a truer light.
What do you think?
I'd love to hear your thoughts about this post. (Others might also benefit from your comment.)
How would it change you if you invited God to examine your heart and ways?
What would happen if you listened for Him to speak words of wisdom, discernment and love into your hearts regarding your relationships?
How would taking these steps change your relationships?
If you're reading by email, CLICK HERE to visit Today Can Be Different online and leave a comment. If you would like to subscribe to this blog and receive the most recent post to your inbox, see sidebar! There's no charge for this service. AND, I'd be tickled if you would consider sharing this post 🙂