Dreading Seeing Someone At Your Family Holiday Get-Together?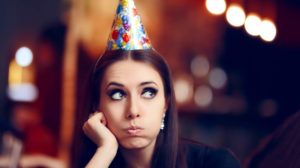 You love your family. But truth be told, there are one or two members you're just not excited about seeing at your next holiday get-together.
Not that there's anything horribly wrong with them. They just rub you the wrong way. Perhaps, they're a bit too critical. Or they're always bragging about how much better their life, their spouse or their job is.
When we read what Jesus said in John 15:12 (ESV): "This is my commandment, that you love one another as I have loved you," we want to do just that. But with some people, we hit the you're-just-not-that-easy-to-love wall.
What if, this holiday season, we take an intentional step toward loving our most challenging family members? Beginning today, let's prepare for their visit by praying for them during these weeks or days before we see them.
We can pray for their welfare – for whatever problem they're struggling with. For them to experience God's love. For God to intervene in their families. And for God to bless them.
We can also ask God to give us a compassionate heart toward them. To love them as He loves them – to love them the same way, God Himself, loves us.
Then, when we see each other, let's spend a little time with them. Ask how they're doing, and really listen to their answers. Then we'll know better how we can continue to pray for them.
Praying for others can help all our relationships. There are people who live in our neighborhood, attend our church, share our office space – and our home with us – who are also challenging to be around. When we pray for them, God not only changes them, He changes us. He teaches us to be sensitive to what others may be going through. This helps us see and feel differently about them.
Prayer could be the very thing we need to help us get to the next phase in our relationships – and our Christian walk.
What about you?
You can use a pseudonym (fake name) when commenting.
Can you see how praying for those we have a difficult time with could help make those relationships better?

In what ways would doing so also change you?
See sidebar to subscribe to this blog and receive the most recent post to your inbox. There is no charge for this service.