God Can Save Your Marriage, More Than You Can Imagine, part 2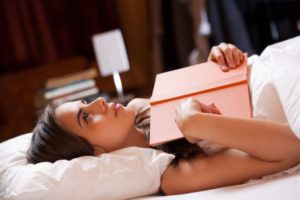 Last week, I shared the first part of a very personal story about Bert's and my marriage. It is our hope that our story will encourage you.
Picking up from where I left off, although I knew I wasn't completely responsible for our problems, I also knew I wasn't guilt-free.
And since my first marriage ended in divorce, I really wanted to "get it right" this time. Therefore, I prayed asking God to help me become the wife I desperately wanted to be.
"God, please change me!" It was the only prayer that came to mind.
One morning, after I had my devotions, I opened Dr. Emerson Eggerichs' book Love & Respect: The Love She Most Desires; The Respect He Desperately Needs and read several testimonies from ladies who described their disrespectful behavior toward their husbands. I felt shame as I saw myself in many of their stories.
The more I read the book, the more I could see how my constant criticism (including the tone of my voice and rolling of my eyes) undermined my husband.
During this time, I also read R. T. Kendall's words in his book Total Forgiveness regarding the rewards for totally forgiving those who hurt us. Thankfully, he went on to remind me that I, too, am in need of mercy and forgiveness. I cried into my hands as I repented again for my angry, spiteful and self-righteous heart. Before the day ended, I made Scripture Memory Cards (SMCs) with verses on forgiveness.
As I began to practice the principles presented in Dr. Eggerichs' and Mr. Kendall's books, I started to behave and think differently. I treated Bert more respectfully and, with God's help, I chose to forgive Bert for his failures and continued to take responsibility for mine.
I didn't do any of these things perfectly, but my repentance was real. As I prayed constantly and meditated on God's Word every day, I could sense God's presence penetrating my innermost being.
Indeed, He was changing me, and I was finally becoming the wife Bert thought he married.
(To be concluded next time.)
What about you?
You can use a pseudonym (fake name) when commenting.
What is your story on ways God dealt with your sinful/bad behavior, especially regarding your relationships?
How can we pray for you?
Photo © Lithian | Dreamstime.com