What Do You Need From Jesus?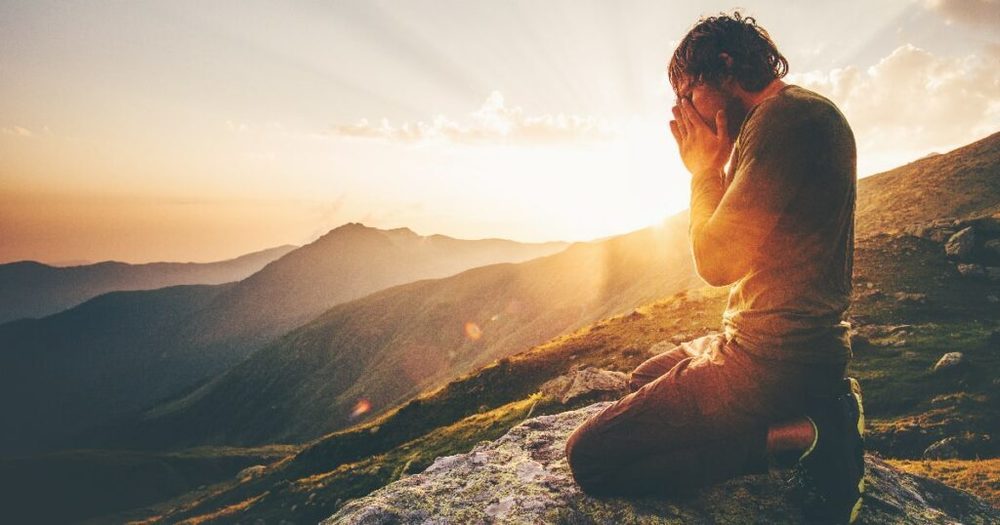 What situation has driven you to your knees? What circumstance has you knocking and knocking on God's door?
In Mark 10:46-51 (ESV), a blind beggar named Bartimaeus heard a commotion and found out Jesus was nearby. He immediately began to cry out for Jesus' attention.
Jesus heard Bartimaeus, stopped, and called for him to come to Him.
And throwing off his cloak, he sprang up and came to Jesus. And Jesus said to him, "What do you want me to do for you?" (vv. 50-51).
I love Bartimaeus' eagerness. When I read this story, I wonder how I'd answer if Jesus asked me, "What do you want me to do for you?"
Through the years, God has heard my requests, which include the salvation and healing of friends and family members; peace in war-torn nations; and the ability to be a better writer, salesperson, and wife. And sometimes, I ask (mostly in jest) if He would make it possible for me to be able to eat anything I want without gaining weight.
What do you need from your heavenly Father? What do you need Jesus to do for you considering the year – or week – you've had? What if Jesus were sitting across from you at your breakfast table and asked, "(Your name), what do you want Me to do for you?"
Perhaps you need comfort and strength after hearing about another school shooting.
Or maybe you need a financial breakthrough during this time of inflation.
Perhaps, like Bartimaeus, you need a medical miracle.
Or maybe you just need to hear Jesus, the Son of God, say, "I love you."
Thankfully, Jesus is always with you. Though you can't see Him, you can trust He's listening. You can pour out your heart to Him because "He cares for you affectionately and cares about you watchfully" (1 Peter 5:7 AMPC).
God is available to meet with you every minute of every day. Your heavenly Father wants to ask, "What would you like Me to do for you?" How will you answer? This week, think about His question and consider journaling about it during your quiet time.
I pray every day you spend with your heavenly Father will be a great one as you grow in your relationship with Him.
May you experience God's love, God's grace … and God's mercy.
What about you?
I'd love to hear your thoughts about this post. (Others might also benefit from your comment.)
If you're reading by email, CLICK HERE to visit Today Can Be Different online and leave a comment. If you would like to subscribe to this blog and receive the most recent post to your inbox, see sidebar! There's no charge for this service. AND, I'd be tickled if you would consider sharing this post