Hope for the Procrastinator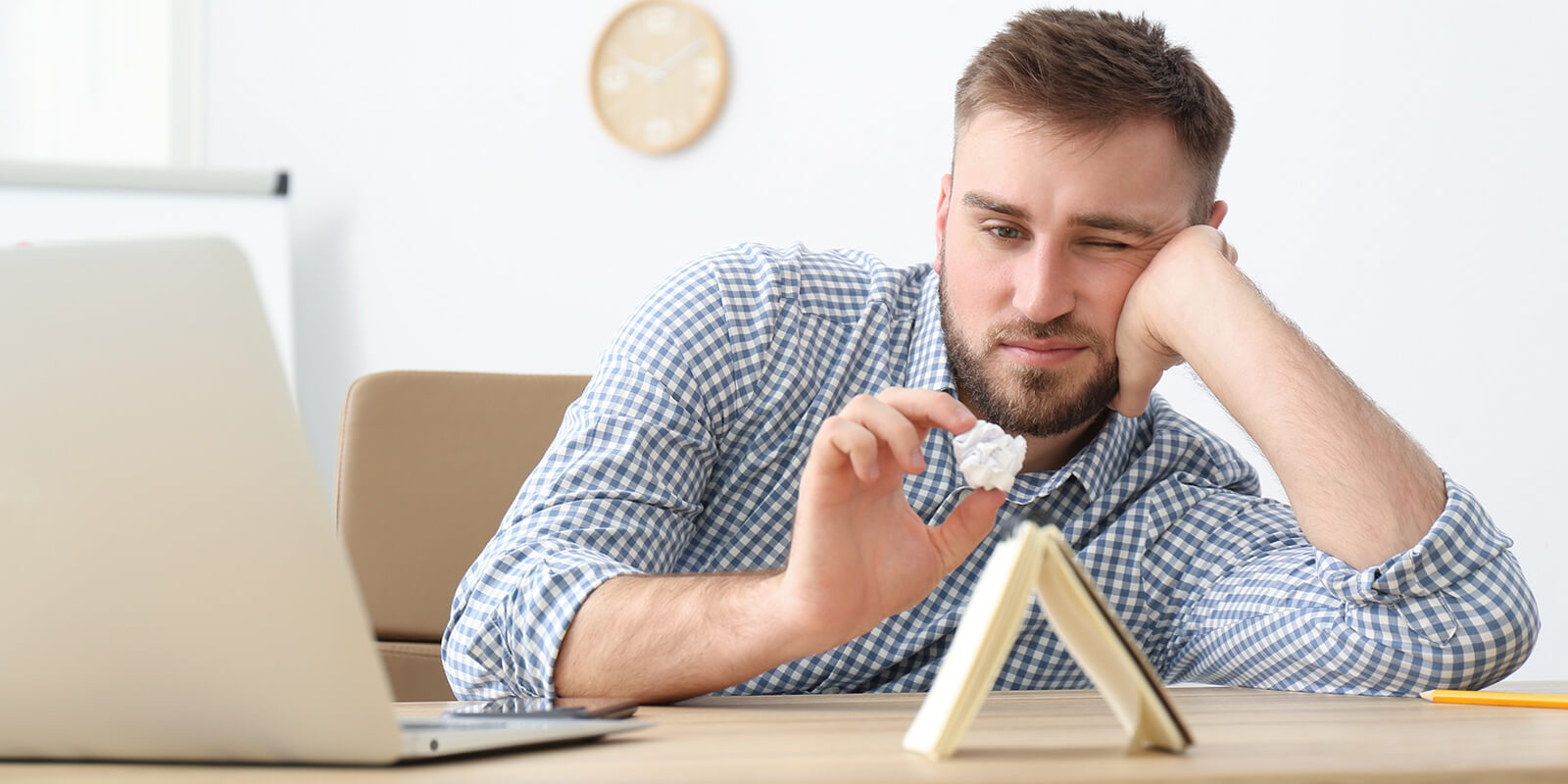 Anxiety
Depression
Missed opportunities
Lost job.
These are just a few of the consequences of chronic procrastination.
People struggle with different degrees of procrastination. Sometimes, (depending on the importance of the task) we can get away with not doing something on our to-do list. When it jeopardizes new opportunities, our jobs or commitments we've made to people, however, it can have devastating long-term results.
We pray, "Lord, help me do the things I need to do." Then, determined to be productive, we make promises to God and ourselves. All too often, we fail to follow through. The fear that we'll never acquire the discipline we need to overcome this senseless way of life only gets worse each day we give in to the distractions.
What if we begin today – right now – to see ourselves (and our life and future) differently?
Even before we change our behavior, what if we remembered – and truly believed – that God loves us and hasn't given up on us?
And I am sure of this, that he who began a good work in you will bring it to completion at the day of Jesus Christ. Philippians 1:6 ESV
Rather than continuing to beat ourselves up for all the stuff we're not getting done, let's confess our struggle to our heavenly Father. Then we can rest in the knowledge that the same God Who created the universe is the very same God Who will continue to work in us as long as we're alive.
God will never stop helping us grow in Him. And, although He enjoys seeing us reach our goals – especially those He has put in our hearts to accomplish – His love for us and His opinion of us stands, regardless of the status of our checked-off to-do list. In addition, when our goals and tasks honor Him, He'll help us accomplish these tasks.
Procrastination is destructive. But thankfully our past doesn't have to determine our future. Today is a brand-new day. God is with us. We're never without His counsel, strength, mercy, power and compassion.
Reassurance
Satisfaction
Endless opportunities
Job security
These are just a few of the rewards that can eventually be ours as we take the first step toward hope.
God Himself has already begun a good work in us – in you – and will bring this work to completion.
We can be sure of this.
What about you?
I'd love to hear your thoughts about this post. (Others might also benefit from your comment.)
How has procrastination affected . . .
Your life?
Your relationships?
Your dreams?
If you're reading by email, CLICK HERE to visit Today Can Be Different online and leave a comment. If you would like to subscribe to this blog and receive the most recent post to your inbox, see sidebar! There's no charge for this service. AND, I'd be tickled if you would consider sharing this post